25 Places To Visit In Mussoorie 2021 | Best Places To Visit In Mussoorie | Mussoorie Places to Visit | Mussoorie Tourist Places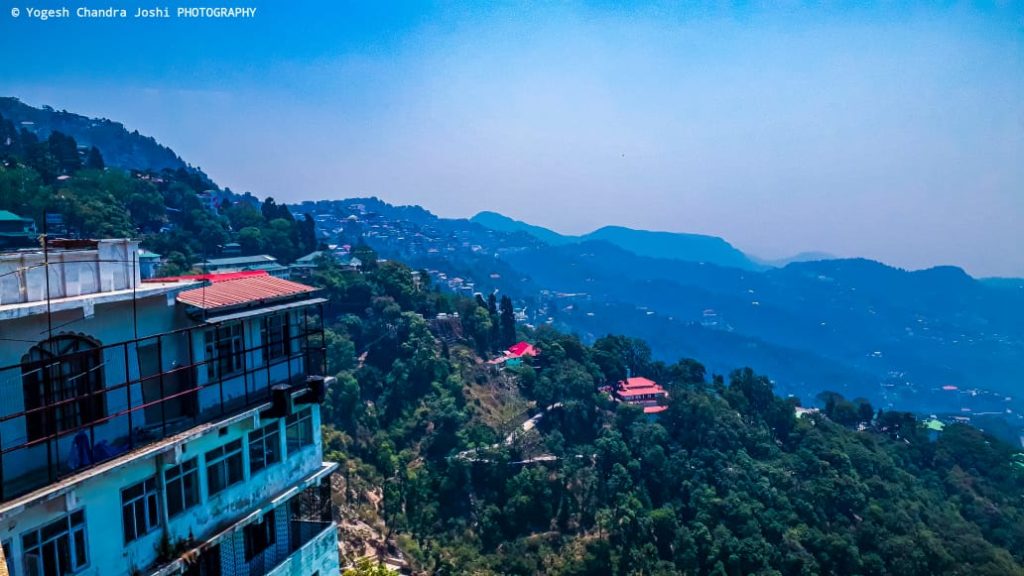 Mussoorie, a beautiful city situated in the Garhwal region of Uttarakhand, the most common thing we know about this place is that all of them also know it by the name of Mussoorie, Queen of the hills and whenever you come here you will feel Why is it called the queen of the hills? If you are visiting here, then I will give you a little information about the history of Mussoorie.
The history of Mussoorie dates back to the time of the British rule in India, about 200 years ago when there were only shepherds at this place when in 1815 the first house in Mussoorie was hunted in the surrounding forests by Frederick Young, a lieutenant of the British East India Company. 
The first house to do and stay here was built, which was named Residence Mullingar Haveli. Frederick Young was the commanding officer of his battalion from 1815 to 1842. The first settlement was constructed here in 1823. There is a small case of this place named Mussoorie, here it is famous that before the British, the animals of shepherds used to graze here as Mansoor, just because of this bush, this place got the name of Mussoorie. 
They speak As time passed, this place became famous and at that time the British were more in the main population of this place, then they used to write insulting things like "Indians and dogs are forbidden" in some places here.
Interesting facts of Mussoorie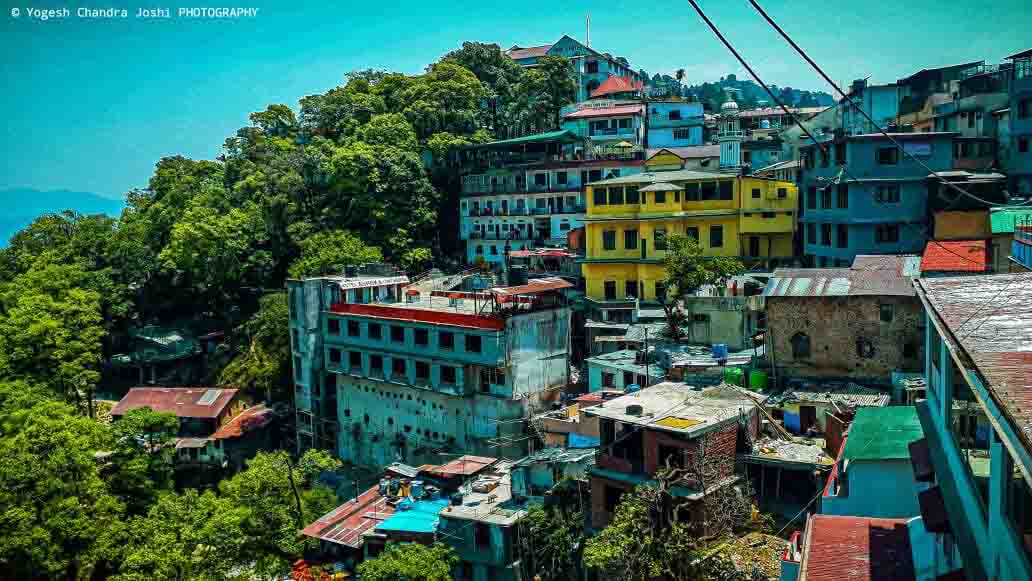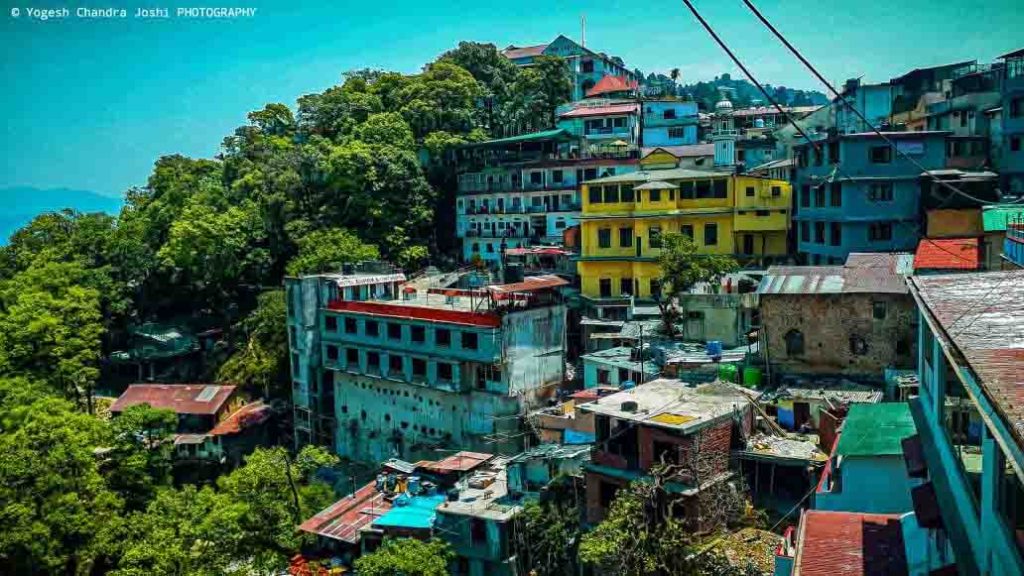 Today Mussoorie is more popular for a honeymoon destination, but there are some things that make Mussoorie stand apart from a honeymoon destination, I think that due to these things, you should definitely visit Mussoorie once, there are some interesting things that I want to tell you
01 World-famous Mount Everest is named after Sir George Everest Sir George Everest studied the elevation of Mount Everest and as a result, Mount Everest got its name, Sir George lived in Mussoorie from 1832 to 1860. Sir George was the Superintendent in charge of the Great Trigonometrical Survey of India from 1823 to 1843, one of the main scientifically accurate information projects of the Indian subcontinent at that time. 
The main part of the project started from Madras and was coming to Mussoorie and ending. Sir George was keen to set up the main office of the project in Mussoorie, but his opposite office was set up in Dehradun which is still established here today.
02 Have you ever read the famous writer Ruskin Bond, he has written some very good books on Mussoorie, one of them is "Road to Mussoorie" and "Mussoorie Mystery", a book shop called Cambridge Book Depot on Mall Road, Mussoorie. 
Is Even today, Ruskin Bond will meet you every Saturday from 3:30 to 5:30 in the evening and he gets personal attention from the children. If all goes well, you can also get their autograph signed book.
03 Mussoorie has an old and long tradition of brewing due to its colonial history, Sir Henry Bohl started India's first brewery, "The Old Brewery". Initially, only beer was brewed at this place, but due to increasing demand, later whiskey was also started making here. 
It was subsequently discontinued several times due to license issues and was reintroduced several times. Then finally in 1850, Sir Mackinnon & Company started "The Old Brewery".
04 Tibet and Mussoorie have a different relationship. When the 14th Dalai Lama fled to India in 1959, the Central Tibetan Administration was established in Mussoorie which was also known as the capital of the exiled Tibetan government at that time. 
After that Mussoorie also joined the Tibet Free Movement. Currently the office of this Central Tibetan Administration has been shifted to Dharamshala. In 1960, Pandit Jawaharlal Nehru established the Kendriya Vidyalaya for Tibetans residing here which is still operational, more than 5000 Tibetan citizens live in Mussoorie and the surrounding area even today.
05 Who does not like free WiFi, everyone likes if you have come to Mussoorie, then you must enjoy free WiFi, Mussoorie is the first hill station in India to start the service of free WiFi, its full credit goes to Reliance Jio.
06 have heard of Madame Tussauds Wax Museum in London, which will be away from a little. That is why Mussoorie has its own wax museum. There is a third wax museum in India and is known as The K-Dev Bhoomi Wax Museum. Wax statues of about 26 world-famous celebrities are made here.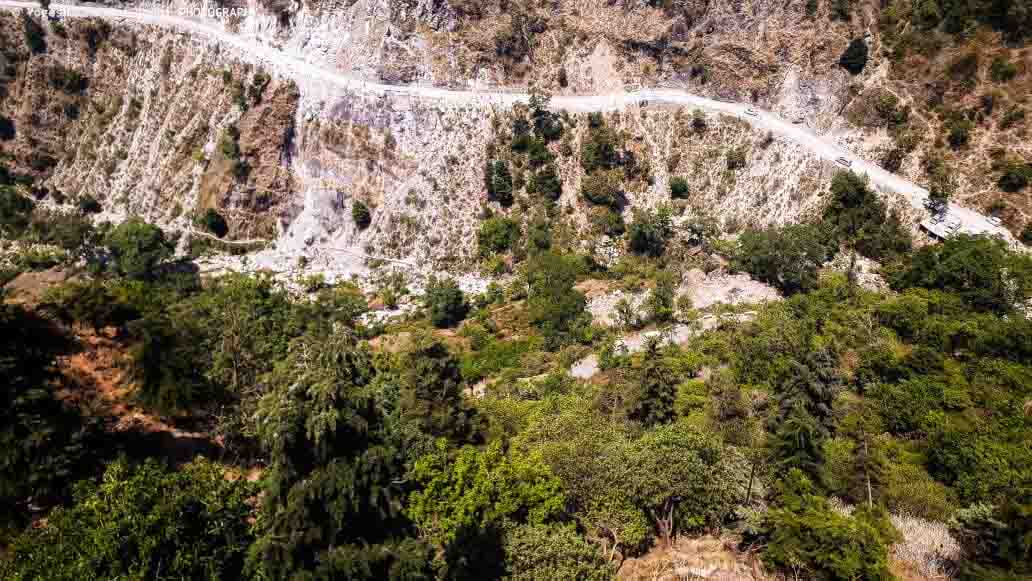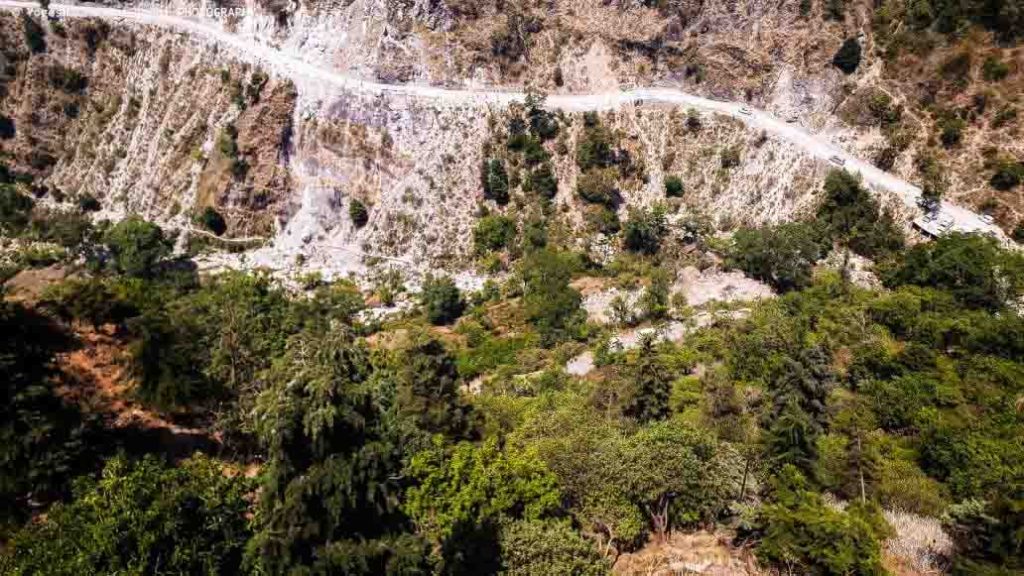 Mussoorie has an average elevation of about 1,300 meters or 4,270 feet above sea level. The highest altitude place of Mussoorie is famous as Lal Tibba. Some people have started calling this place also as the lookout point.
Mussoorie is a medium altitude mountainous region located in the Himalayas, due to which its climate is different from other mountainous regions, during the summer days the weather here is warm and air humidity remains. From July to August, it rains for about 30 inches. After the monsoon, the season of Mussoorie cools down. 
In winter, there is heavy snowfall from December to February, although there has been a heavy fall in snowfall these years. This is mainly due to excessive harvesting and the rapid pace of construction in the region and large local reasons such as global warming.
25 Places To Visit In Mussoorie | Mussoorie the Queen of Hills | Best Places To Visit In Mussoorie
Mussoorie Lake comes 6 km before the main city of Mussoorie. it is an artificial lake, not a natural lake, which has been constructed by the Mussoorie Lake City Board to promote tourism here. This place can be a good picnic spot for children.
The city board has also built some shops and restaurants. Some small adventure activities are also organized here. This place remains open throughout the year, you can enjoy boating here.
From 08:00 AM to 07:00 PM.
An entry fee of Rs 15 / – is charged in Mussoorie Lake and a separate fee is payable for boat rides and other activities.
Camel Back Road Mussoorie
From Library Point, there is a road about 3 kilometres from Kuleri Bazar, which has a bumpy road, and in a way, it feels like riding a camel. Just because of this the name of this place came to be known as Camel Back Road, tourists like to come to this place, from this place you can see very beautiful views of Doon Valley, the place is also very famous for sunrise and sunset. 
After the monsoon, you have to take special care that the crowd increases in the morning and evening.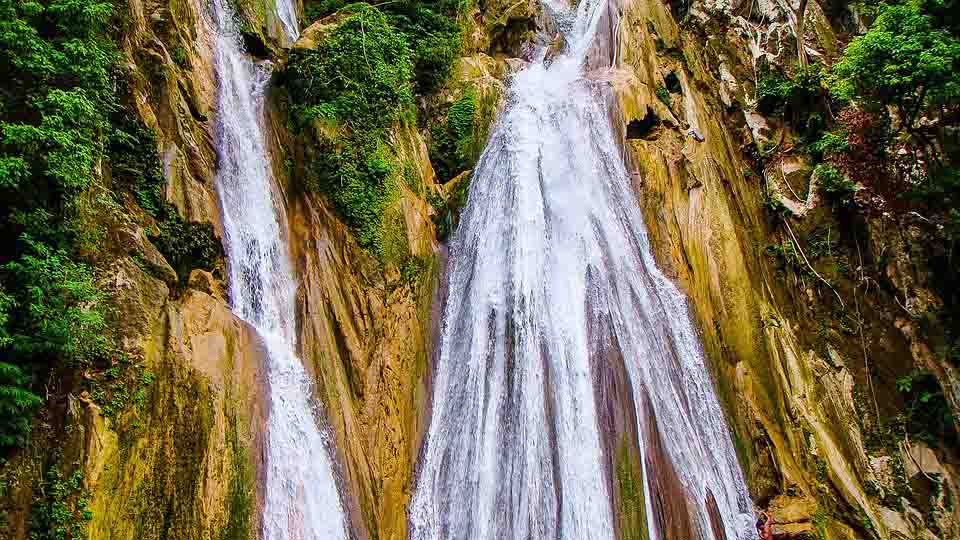 To go from Mussoorie to Kempty Fall, you will have to take a short journey of about 15 kilometres. Kempty Fall is 4500 feet above sea level, and it is located at a distance of 12 kilometres from the Yamuna River, Kempty Fall is the most famous waterfall site of Uttarakhand, this waterfall is surrounded by high rocks all around, along with shops. Here you can enjoy bathing, and also eat Maggi.
In 1835 John Mackinnon, a British officer, developed the place as a picnic spot. Going forward, this waterfall is divided into 5 streams, if you want to see the waterfall fall, then the monsoon season will be the best. On the way to Kempty fall, an ancient lake comes on the way, which is famous as Lake Mist, the main source of water in the lake is the water of Kempty River. 
Once on the way to Kempty Fall, you should spend some time staying here, there is a boating facility for children and there are restaurants to eat and drink. The green hills here make this place even more beautiful, if you visit here in the morning, it will be better if you visit here at the weekend, you can get crowded, the entry fee here is  75/- INR.
From 10:00 AM to 06:00 PM.
01 Admission free
02 Rope Way – Rs 120 / – per person.
Located in the main city, where there is no commercial vehicle allowance, Mall Road in the main market of Mussoorie is a very good place to walk. If you are newly married, taking a long walk with your life partner during the evening makes you feel very romantic.
There are many shops to shop, many hotels are made to stay, here you can find some famous cuisines in the country for eating. Overall, this place makes you feel like it is a very good market situated in the middle of these beautiful mountains. Well, you can go here anytime during the day time but I would say you should go here at night.
Mall Road Mussoorie Timings
From 09:00 AM to 09:00 PM.
Mall Road Mussoorie Entry Fee
Barlowganj is a place about 7 kilometres from Mussoorie, this place is where you will find the famous Mossy Fall, because of the algae everywhere, this waterfall is named Mossy Fall, this waterfall is situated in the middle of the dense forests of Mussoorie and This waterfall falls from a height of about 145 meters. 
This waterfall is divided into about 6 parts, due to which you cannot see this place at once, to see this entire waterfall, you have to go around its waterfall. Rough will be walking. Mossy Fall is one of the most beautiful places to visit in Mussoorie. If you want to avoid the crowds then you should come here in the morning and enjoy bathing in the cold water here. 
After that, the crowd increases during the day, and the traffic increases, as well you can enjoy walking in the forest here. And you can also enjoy trekking in the mountains if you come here during the monsoon months, then you will feel a different enjoyment but if it is raining too much then you should avoid going to the waterfall.
Mossy Fall Mussoorie Timings
Mossy Fall Mussoorie Entry Fee
On Gun Hill, you will not find any gun in today's time, but there was a time that from this place, residents used to fire with guns to tell the time. Around 12:00 o'clock from where the gun was fired, due to which the workers knew the time, this place became famous as Gun Hill. It is the second-highest peak of Mussoorie after the red dunes. 
If you come here after the summer, do not forget to bring warm clothes, the views from here you will always remember this place is located a short distance from Mall Road. There are also small adventure activities such as ropeways, firing guns on balloons, restaurants are also made for eating here. Please come here in the evening and ignore it.
Gun Hill Mussoorie Timings
From 10:00 AM to 06:00 PM.
Gun Hill Mussoorie Entry Fee
01 Entry free.
02 Ropeway fee – Rs 75 / – per person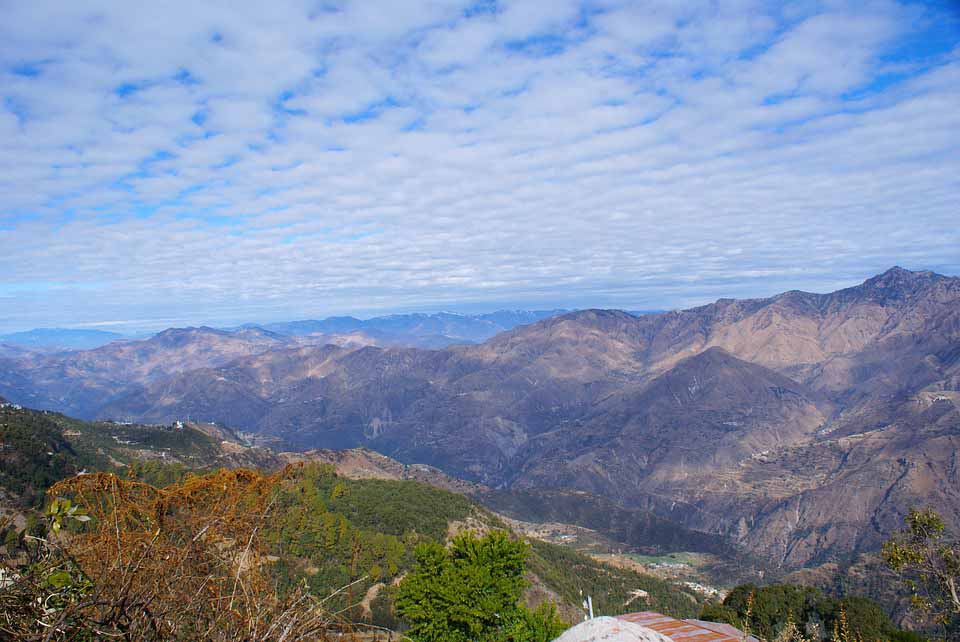 Lal Tibba is the highest peak of Mussoorie, as well as the oldest populated area of Mussoorie, where tourists mainly come to see the sunrise and sunset. In 1967, the municipality established a Japanese telescope here to promote tourism, with the help of this telescope, tourists can easily see other mountain ranges located in the Himalayas such as Kedarnath, Bandarpunch, Badrinath. 
Apart from this, tourists can also come here and enjoy the buildings built by the British architectural style of that time. Local residents also call this place by the name of Red Hill. The best time to visit here is from March to June. This place is also known as Depot Hill, there is a depot of Doordarshan and All India Radio, and the base of the Indian Army is also there.
Lal Tibba Mussoorie Timings
From 08:00 AM to 08:00 PM.
Lal Tibba Mussoorie Entry Fee
Rs 50 / – per person (Entry fee is free if you order to eat at a restaurant built on Lal Tibba.)
Situated near the main bus stand of Library Bazaar, Mussoorie, there is also a statue of Gandhiji at this place, due to which this place is also known as Gandhi Chowk if you are coming to Mussoorie by travelling by bus or taxi. So you will first come to the library market. In The 19th century, this building was named as Library Bazaar due to a Victorian-style building. 
This building, popularly known as Kitab Ghar, was constructed in 1843. A few old religious sites remain around the library market if time permits, one should definitely visit some of these famous religious places, Sundar Narayan, Temple You must visit Gurudwara Singh Sabha, Amulya Mosque, and Christian Church.
Library Market Mussoorie Timings
The library market is open from 9:00 am to 8:00 pm
Library Market Mussoorie Entry Fee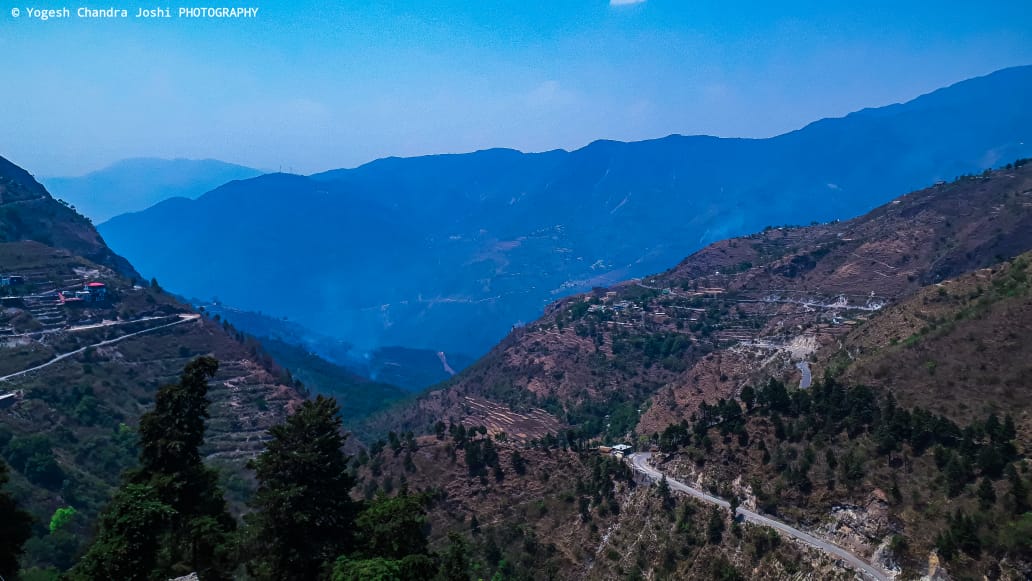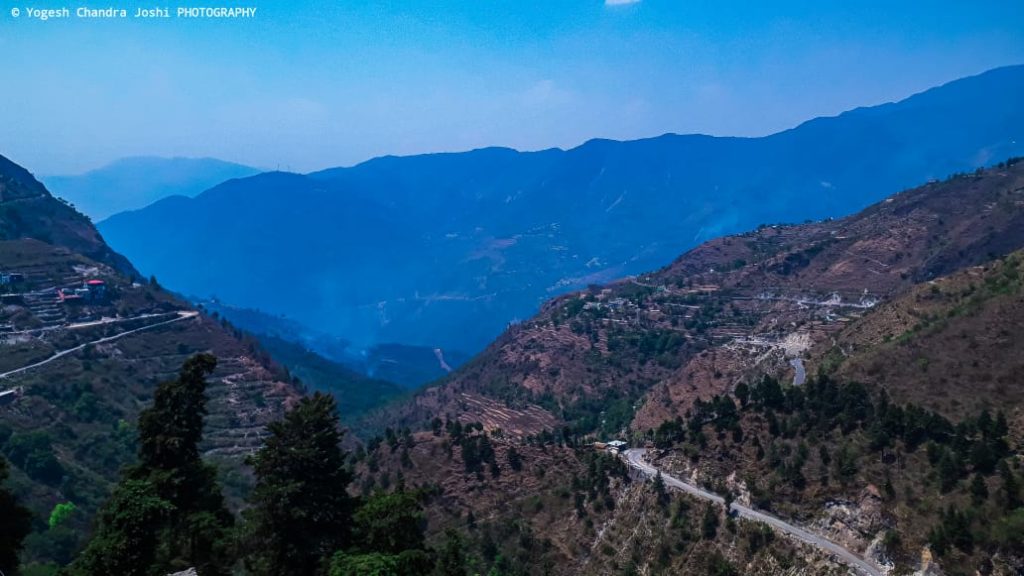 Happy Valley, located in the western part of the library market, is about 2 kilometres away from the library market, to see the beautiful Himalayan plains in Mussoorie, then you must visit this place once. This place is more famous due to the Municipal Corporation Gardens, IAS Academy, ancient Tibetan temples built here. 
Shedup Choepelling Temple is a Tibetan Buddhist temple, located in Happy Valley, one of the most popular pilgrimage sites in the region today. This temple has been constructed by the Tibetan community of Mussoorie, this temple offers a very good example of Tibetan architecture. 
The temple darshan time is from 5:00 am to 12:00 pm and the temple is open from 4:00 pm to 9:00 pm in the evening. Tourists coming to Happy Valley can visit the Art School, after going a little further from here you will also get Hathipaon Park Estate. If you have 1 or 2 hours extra, then you must visit this place.
Happy valley Mussoorie Timings
From 08:00 AM to 06:00 PM.
Happy Valley Mussoorie Entry Fee
George Everest House Mussoorie
Sir George Everest, who studied the height of Mount Everest loved Mussoorie so much that he spent 30 years of his life in this city. On one side of Sir George Everest's house is the Aglar River valley, on the other side the snow-capped Himalayan mountains are seen, Sir George Everest built his house in 1832, even today, this house is completely safe and very much It is decorated well. 
After coming here you will get to know about Sir George's life and his lifestyle in a good way. This place is open seven days a week from 10:00 am By 6:00 pm the Evening you can move back here. Sir George Everest House is about 6 kilometres from the library market, where you can bring a car and a local taxi.
George Everest House Mussoorie Timings
From 08:00 AM to 06:00 PM.
George Everest House Mussoorie Entry Fee
Company Gardens Mussoorie
The Company Garden or Company Bagh, located 3 kilometres from Mall Road was constructed by the local administration to promote tourism. It is a kind of amusement park where you will find around 800 species of colourful flowers and lots of activities are also available for children to play.
In a way, you can say that it is a very good picnic spot where you get the opportunity to go boating and walking, as well as a lot of activity for children to play, is available here if you have come to Mussoorie. So you must come here once with your friends or with your family. The local administration has also built food courts and markets for tourists to visit here.
company Garden Mussoorie timings
From 09:00 AM to 08:00 PM.
Company Garden Mussoorie Entry Fee
If you go somewhere to roam and you are fond of buying local goods or you are fond of shopping, then this place is made just for you. About 7 kilometres from Mussoorie, there is a very beautiful place called Landor, this sister market is located in this place.
Within the market most of the time, you will find your hobbyists like your shopping, if you want to bring some gifts or souvenirs from your loved ones to Mussoorie, then you can shop from here.
This is an old and traditional market, here you will get to buy ginger tea, sweet cotton candy, momos or even more bakery items, here you will find some famous bakery houses, if you have the art of shopping, then you will Take full use of this art in this place. 
Sister Market Mussoorie Timings
Sister's Market is open from 8:00 am to 8:00 pm.
Sister Market Mussoorie Entry Fee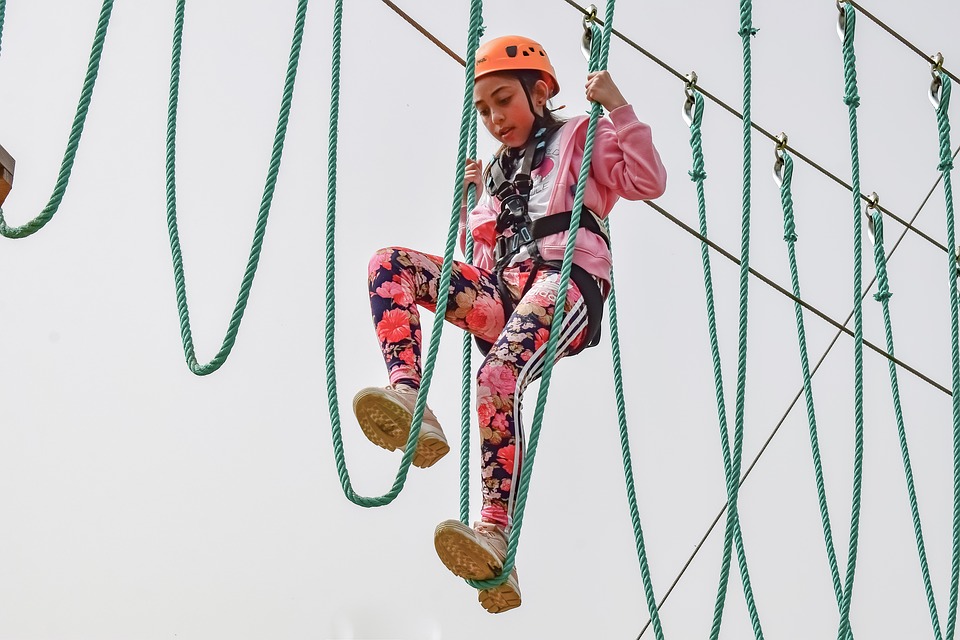 Who does not like adventure, perhaps everyone likes? If you like adventure, there is a private institution inside Mussoorie, IKYA island adventure park or you can also call it Mussoorie Adventure Park.
The adventure activity that starts here starts at 200/- INR, then different activities charge different rupees. Here you get a chance to do many adventure activities like Valley Crossing, Zip Line, Skywalk, Zip Swing, Superman Ride, Spiderman, Commando Bridge, Rock Climbing, Rappelling.
Adventure Park Mussoorie Timings
From 09:30 AM to 07:00 PM.
Adventure Park Mussoorie Entry Fee
01 Sky Ride – 600-/ INR
02 Valley Crossing- 400-/ INR
03 Burma Bridge – 300/- INR
04 Monkey crossing – 300/- INR
05 Parallel Ropes – 300/- INR
06 Zip Swing – 500/- INR
07 Silver Package (Select any 5 Activities) – 1000/- INR
08 Gold Package (Select any 10 Activities) – 2000/- INR
09 Diamond Package (Select any 10 Activities) – 3000/- INR
Haunted Savoy Hotel Mussoorie
The very famous Hotel Savoy of its time is about 117 years old, but today there is a Murder Mystery behind the fame of this hotel Savoy, Lady Garnet-Orme's Murder Mystery, and this incident makes this hotel a haunting place.
The locals still believe that even today the soul of Lady Garnet-Orme roams here. After the assassination of Lady Garnet-Orme, some other murders took place at this place, due to which the people were convinced that all these murders were done by the soul of Lady Garnet-Orme, although now the number of tourists here They do not feel anything related to these events, but due to being near the library market, you can come here and maybe you can see something.
Landour Market is located 5 km away from Mall Road, here you will find items made from local handicrafts, as well as Landour Market, is a good place to buy ceramic crockery, woollens, and antiquities. Old buildings of British times are also seen in Landour market, the most famous of which is Captain Young's house, which is famous as Mullinagar Estate.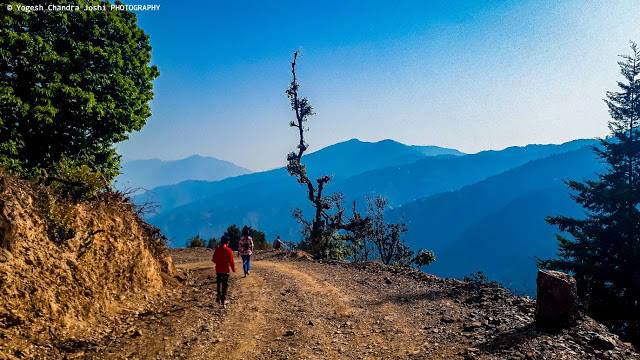 24 km from Mussoorie is a small town which is still far away from the race of this world. For a beautiful place like Dhanaulti, I do not want to reduce the beauty of this place and the thrill I feel here by writing four lines, so I have written a separate blog on Dhanaulti, once you know it, you will definitely know how Dhanaulti Place is
Jharipani Falls Mussoorie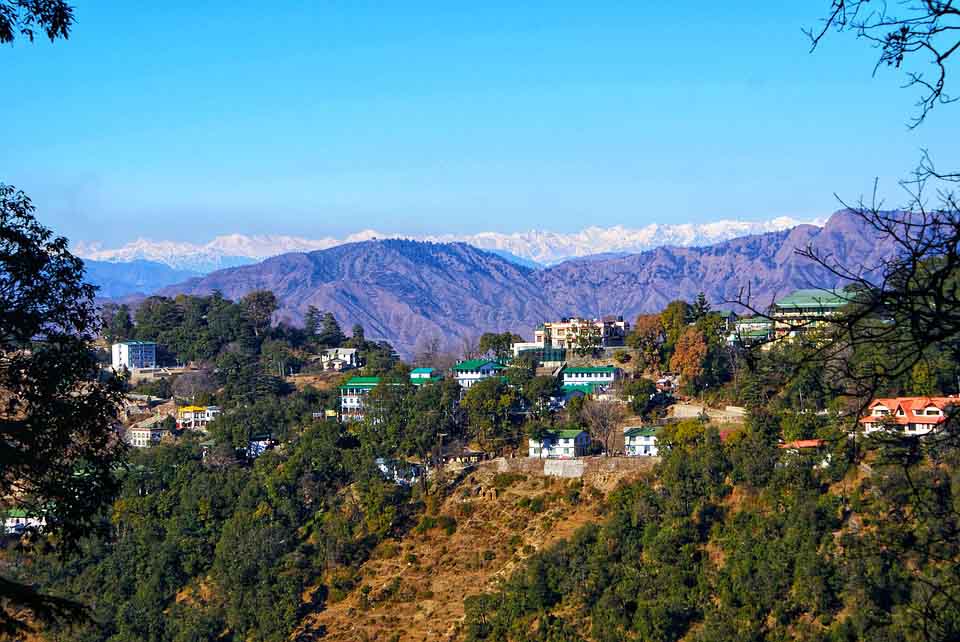 On light and silent morning and walking near the trenches, when you reach this waterfall, you feel a different kind of peace of mind. The best thing about this waterfall is that unlike the Kempty Fall, shop owners here will not bother you. The entire environment here is absolutely natural. Jharipani is a small village at a distance of 7 km from Mussoorie. 
This famous Jharipani waterfall is located just 2 kilometers away from this the village, although you will get a bus or taxi to come to this waterfall, but I would say that a short journey of 2 kilometers to this waterfall will tell you on foot Must be done. During this walk, you get a chance to have a panoramic view of the famous Doonghati and Shivalik Range mountains which you will not want to leave at any cost.
Jharipani Waterfall Mussoorie Timings
From 07:00 AM to 06:00 PM.
Jharipani Waterfall Mussoorie Entry Fee
Lambi Dehar Mines Mussoorie
Lambi Dehar Mines is an almost unheard-of name but no less than a haunted place for the local residents of Mussoorie. The story of the biggest accident about which people here tell us that in the 90s about 50000 labourers have died due to blood stagnation in the chosen stone quarry here, after this accident the excavation at this place The work has been stopped but even today the screams of those labourers are heard from the mine, according to the local people.
The mining work at Lambi Dehar mines was stopped in 1996 and we do not get the official information of any such accident anywhere such a big accident and nobody in the whole world is less aware. Whatever be the case, similar stories make Lambi Dehar Mines a scary tourist place located near Mussoorie. Lambari Dehar mines are 8 kilometres from Mussoorie. There are some other scary stories to be heard here, but it will be fun only when you explore Lambi Dehar mines yourself.
Lambi Dehar Mines Mussoorie Timings
Lambi Dehar Mines Mussoorie Entry Fee
Mussoorie Wildlife Sanctuary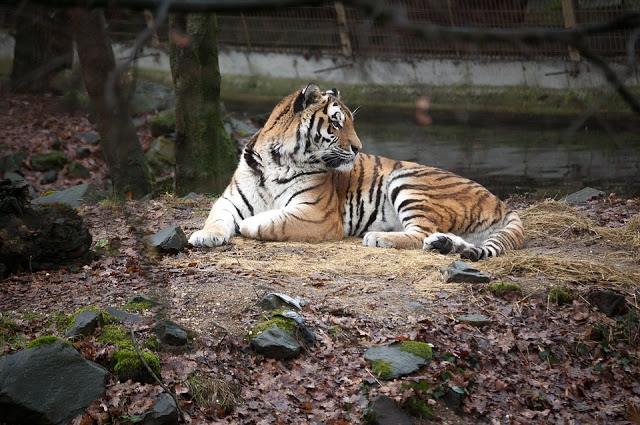 Mussoorie is such a tourist place where it is less then you want to explore. A city settled in the British era, which currently has so many tourist places around this place that you cannot even imagine. In Mussoorie, where there is a Mall Road to shop, there are beautiful waterfalls like Kempty Fall, Mossy Fall, there is also a Savoy Hotel and Lambi Dehar Mines to thrill you, and in the winter season, there is snowfall here. 
Now, what remains to be seen here, I tell you what is left here is the wildlife sanctuary, like if you want to see wild animals, in Benog Wildlife Sanctuary Here you will get to see the Himalayan goat, panther, leopard, deer, and bear | If you like the chirping of birds, then Jabarkhet Wildlife Sanctuary, both of these wildlife sanctuaries are located just a few kilometers from Mussoorie. But in detail, you will give them in a separate blog.
Cloud End, presently this place is a private the property, 1838 Major Swettenham built this place a building which he named Cloud End, this place is situated on the geographical border of Mussoorie, from this place you can admire the beauty of the city of Mussoorie. Spread over 2000 acres, the forest and oak, and cedar trees found here give a different beauty. Now this place has been converted into a hotel. This place is only 6 kilometers from Mussoorie.
After the Kempty falls, Mossy falls, Jharipani falls, Bhatta falls are different from each other, similarly, Bhatta falls are also different from these other falls. To see the real beauty of this waterfall located 10 km away from Mussoorie, one may have to trek and that too, you have to climb all the steps to reach the highest point of this waterfall, then you go somewhere Will experience the thrill of this place. Being a famous tourist destination, there are small food stalls where you can enjoy deliciously noodles, boiled eggs, soup, tea or coffee.
Bhatta Waterfalls Mussoorie Timings
From 08:00 AM to 06:00 PM.
Bhatta Waterfalls Mussoorie Entry Fee
Jwala Devi Temple Mussoorie
Situated at an elevation of 2104 meters of Benog Hill, the very beautiful Jwala Devi Temple is dedicated to Goddess Durga, to reach the temple you have to trek through the beautiful forest made of small big trees of cedar and oak, This entire trek is full of beautiful and exciting paths, once the trek is completed from here you will get the unforgettable the sight of the Yamuna River flowing in the mountains and foothills of the Shivalik range. You can see the sight. The distance from Mussoorie to Jwala Devi Temple is 5.5 kilometers.
Jwala Devi Temple Mussoorie timings
All days of the week
Morning – 5:00 AM – 12:00 PM
Evening – 4:00 PM – 8:00 PM
Jwala Devi Temple Mussoorie Entry Fee
Bhadraja Temple, located 13 km from Mussoorie, is dedicated to Balram, the elder brother of Lord Shri Krishna, these people are also called as Balabhadra, Lord Shri Krishna used to call his elder brother in the name of Dau. The elder brother in Hindi is called Bhadraj.
You get to hear a very interesting story of Nandu Mehar and Lord Bhadraj here, local people believe that Nandu Meher has installed the idol of Lord Bhadraj. It is also believed that Bhadraj Temple is one of the Chardham's Badrinath temple, the offerings of milk, ghee, butter, etc. are offered to Lord Bhadraj.
The entry of visitors by consuming items like alcohol, meat, the egg is completely forbidden here. After reaching the top of Bhadraj Temple, you also get the opportunity to see the mountains of Jaunsar Bawar and Chakrata range from here.
Bhadraj Temple Mussoorie Timings
From 08:00 AM to 06:00 PM.
Bhadraj Temple Mussoorie Entry Fee
Santura Devi Temple Mussoorie
After about 8 kilometres on the way from Mussoorie to Kempty Fall, after climbing 700-800 steps of a hill, you can reach the temple of Santura Devi. Instead of being an ancient temple, it is a temple of medieval India, it is said that instead of surrendering to the Mughals, Santura Devi meditated with her brother and converted it into stone, since then.
Recognition increased on location. There is also a belief of the local people, that the city was saved by Santura Devi from a major earthquake that hit Uttarkashi area in 1991. Most of the devotees come here to visit on Saturday.
Kellogg Memorial Church Landour
Kellogg Memorial Church is a Presbyterian Church located in Landour, 7 kilometers from Mussoorie, this church was built in 1903 in honor of Dr. Samuel H. Kellogg. Dr. Kellogg was an American Presbyterian missionary, Dr. Kellogg translated the Hindi language into British grammar.
So that British citizens living here can easily learn the Hindi language, due to this, Landour Language School was established in this building here, this school still runs today. The Gothic-style architecture has been used very beautifully in the windows of this church made in Presbyterian architecture.
The official language of the state of Uttarakhand is Hindi, but the local residents use the Garhwali language and Garhwali is the most spoken language in Mussoorie. But the local residents also use other languages ​​such as Hindi, Punjabi, English, and Kumaoni. If you know Hindi, then you will not face any problem related to language.
Being a famous tourist place, Mussoorie is inhabited by almost all communities, but the natives here follow the Garhwali tradition more. After the arrival of the 14th Dalai Lama here in 1959, people of the Tibetan community also reside in this area. 
The main source of income of the original residents here is dependent on agriculture, but with the increase in the number of tourists in Mussoorie now, these people have now also increased their income opportunities, along with the residents of other states come here. Due to the trade, business competition has also increased at this place. 
The natives of Mussoorie are very clean-hearted people, and they warmly welcome every visitor who comes here. At the time of the population census 2011, the population here was only 30811, after that the population count has not been done again.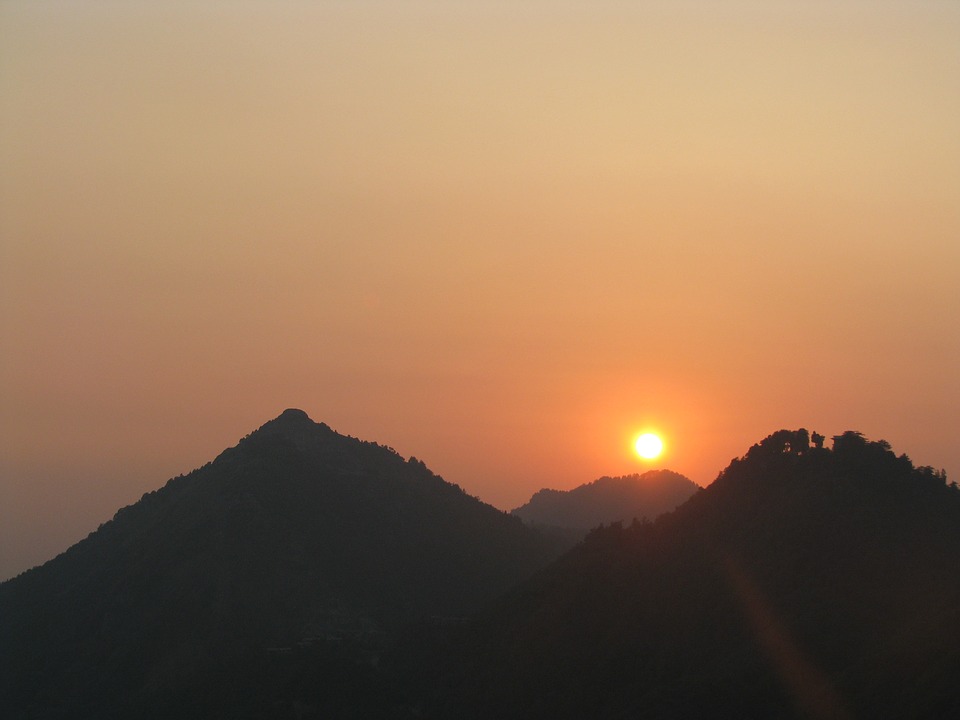 How to reach Mussoorie By Road
Mussoorie can be reached via government and private buses from other cities of Uttarakhand (Dehradun to Mussoorie distance 36 KM) from Dehradun, Rishikesh, Mussoorie, and Nainital. Mussoorie is also well connected to cities in neighbouring states.
(Delhi to Mussoorie distance 287 KM) There are regular buses to Uttarakhand from Inter-State Bus Terminus (ISBT) and Kashmiri Gate in Delhi. Both A / C and NON-A/C by Uttarakhand Transport Corporation (UTC) and some private bus operators. A variety of bus services are provided.
How To Reach Mussoorie By Train
The nearest railway station of Mussoorie is Dehradun to Mussoorie distance 36 KM which is 36 km from Mussoorie. It is situated on the Northern Railway line. These are frequent trains to cities and towns across India.
Some trains operating from the station are Dehradun Jan Shatabdi Express, Allahabad Link Express, Nanda Devi Express, Dehradun Amritsar Express, etc. There are many buses and taxis between the Dehradun railway station and Mussoorie.
How To Reach Mussoorie By Flight
The nearest airport to Mussoorie is Jolly Grant Airport Dehradun, its distance from Mussoorie is about 60 km. There are regular flights from this airport to Delhi, Bangalore, Mumbai, Hyderabad, Chennai, Trivandrum, and Lucknow.
Tourists from abroad and from other parts of India can reach the airport by connecting flights to major cities in India. Indira Gandhi International Airport in Delhi is a world-class international airport, located at a distance of 291 km from Mussoorie.
Some service providers also provide taxi service in Mussoorie. These taxis include SUVs, sedans, and luxury cars. Private companies in and around Mussoorie offer you the option of renting a car on a per-day and hourly basis. There are some popular car rental companies that provide rental cars. Please know the fare before taking a car rental service.
Best time to visit Mussoorie | Mussoorie Weather
According to me, you can choose which month you feel good about the trip to Mussoorie. The maximum temperature in April 2018 was 36 ° C. If you want to see clouds leaving the mountains behind during the rainy season, then you can come after June.
Snowfall starts here after November, you can also come here to play in the snow. I just want to tell all of you that you can come to Mussoorie when you want. Mussoorie attracts maximum tourists from April to June.
Nearby Places To Visit Mussoorie
Dhanaulti, New Tehri, Tehri Lake, Rajaji National Park, Malsi Deer Park, Dehradun, Narendra Nagar, Nag Tibba, Rishikesh, Haridwar, Chamba, Dashavatar Temple, Joranda Falls, Barehipani and New Tehri Township, Matatila Dam and Deogarh Fort are huge lists.
Tourists can also enjoy many adventure sports such as river crossing, rock climbing, hiking, and trekking at Camp Thangdhar. This camp provides other facilities to the tourists besides staying.
(If you have reached here in my article, then you have a small request from me to share your suggestions related to this article in the comment box below, and if you see any deficiency or any wrong information, then also definitely Tell. I keep posting information related to travel on this website, if you like the information given by me, then you must subscribe to my the website through your email, thank you.)